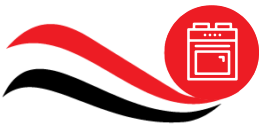 Industrial Baking Solutions — Intech Silos
Improving the World of Industrial Food Production Since 1962

Intech offers a number of preassembled and customizable raw material storage solutions (flour, sugar, etc.) in the form of fabric and stainless steel silos for indoor use, and fiberglass silos for outdoor storage.
Through Dough Tech, we offer a variety of off-the-shelf solutions, or we can customize Intech storage solutions for your unique needs. Installation available.
Intech TR Series
Indoor Fabric Silos
For dry ingredient storage (floor, sugar, etc.)
Fully customizable to suit your needs
Flour capacity — up to 75,000 lbs. per silo
Conveyor/ingredient transport solutions are available
Intech A Series
Indoor Stainless Steel Silos
Stainless steel AI1, AI3
Unique mechanism extracts flour without clumps or bridging
Custom built to your plant's floor plan
Flour capacity up to 62,000 lbs.
Conveyor/ingredient transport solutions are available
Intech VTR Series
Outdoor Fiberglass Silos
Durable, affordable outdoor storage solutions
Reinforced fiberglass sides have food-safe gelcoat coating and a smooth white exterior finish
Thick wall panels provide insulation and protection from the elements
Intech Super Sack/Bulk
Bag Unloader
Materials in bulk bags can be managed with the FIBC discharger
Support frames can be constructed of stainless or painted steel
Pneumatic vacuum or screw conveyor discharge available
Integrated bag lifters
Intech Bag Dump Station
Simple solutions for conveying bagged ingredients to mixing area
304 series stainless steel
Available with or without dust-filtering systems
Intech Ingredient
Batching Machine
Offers precise automated mixture of ingredients for faster production
Systems can be equipped with multiple storage tanks
Continuous ingredient monitoring
Preset recipe options
System can be integrated with silo systems to create fully automated ingredient delivery

Our goal is to help you determine the right InTech Silos for your Industrial & Commercial production needs.
Contact our Industrial Sales Consultant to move the process forward.
Click to call, or dial 336-765-8950.