Serving the Southeastern U.S.
Improving the World of Industrial Food Production Since 1962
Through agreements with our equipment manufacturers, Alexander Industrial Food Equipment Group distributes premier industrial food equipment to its clients.
Our industrial food equipment distribution network encompasses the entire Southeastern section of the U.S., including: Alabama • Arkansas • Florida • Georgia • Louisiana • Mississippi • North Carolina • Oklahoma • South Carolina • Tennessee • Texas • Specialty resellers serving the Bahama and Caribbean
The equipment segments we commonly serve include:
Industrial, wholesale and commissary bakeries
Any production process requiring high volume warewash equipment
Any process requiring industrial mixing equipment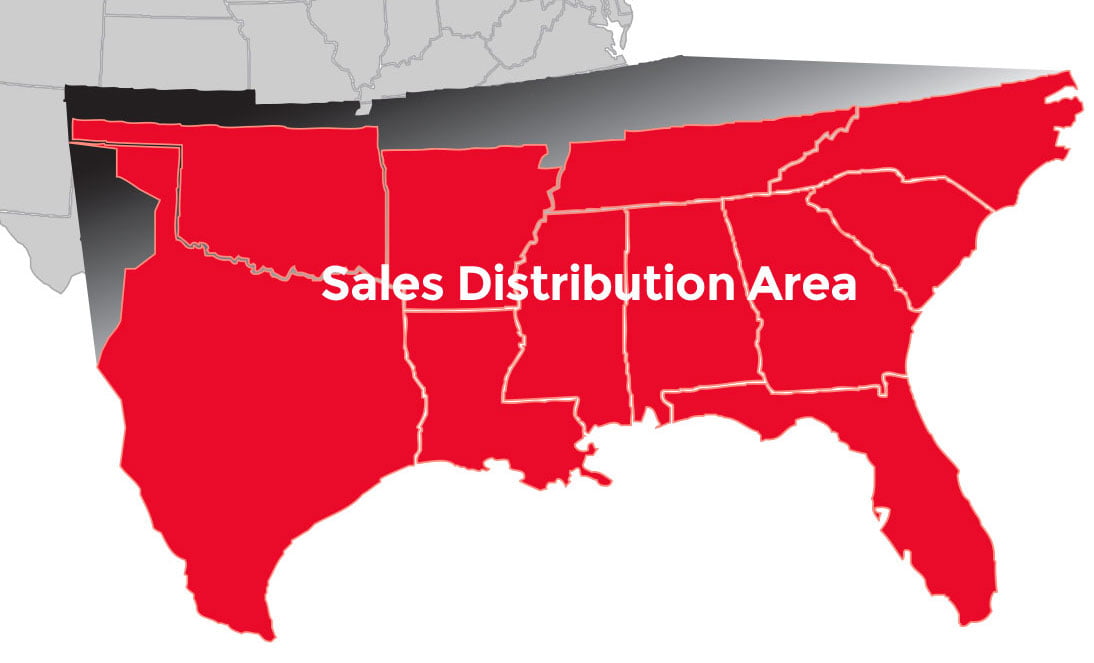 We are an authorized reseller of many premier brands, and everything we sell can be customized to your business's unique needs and specifications.
Alexander Industrial is dedicated to helping its clients meet the growing demands of industrial food production.
Why partner with us?
AI is division of the Alexander Food Equipment Group. Since 1962, we have been partnering with our clients to help them create better shopping and eating experiences for their customers.
Industry Knowledge
We bring a keen understanding of industrial food production to your business. Through extensive research and deep product knowledge, we are confident in the solutions and products we offer in overcoming today's multifaceted production challenges.
We know what works for our clients' needs, and with our strategic partnerships with the best industrial brands in the business, we're able to supply the right equipment, at the right time, at the right price.
Consultation
There are lot of details to working through for ensuring you have the right industrial food equipment working the right ways for your business's needs.
At AI, we sweat the details for you,
so you can stay focused on the big picture.
Product Offering
Industrial Baking Equipment: Ovens, Proofers, Moulders, Divders, Sheeters, Rounders, Silos, Water Meters, Production Lines, and more
Industrial Mixers: Large production mixer solutions that reduce mixing times and maximize production with less reliance on labor
Industrial Warewash: Boost productivity and efficiency for your high-output warewash applications using less labor and less water.
You have food production challenges.
We have solutions.
Move your business forward with innovative solutions from Alexander Industrial.
Click here to call or here to email us.
Giving back
Every quarter, a portion of proceeds from Alexander Food Equipment Group will support Feeding America, the Food Bank, and HOPE of Winston-Salem. Our desire is to improve the availability of healthy food for people who are reached by these organizations.